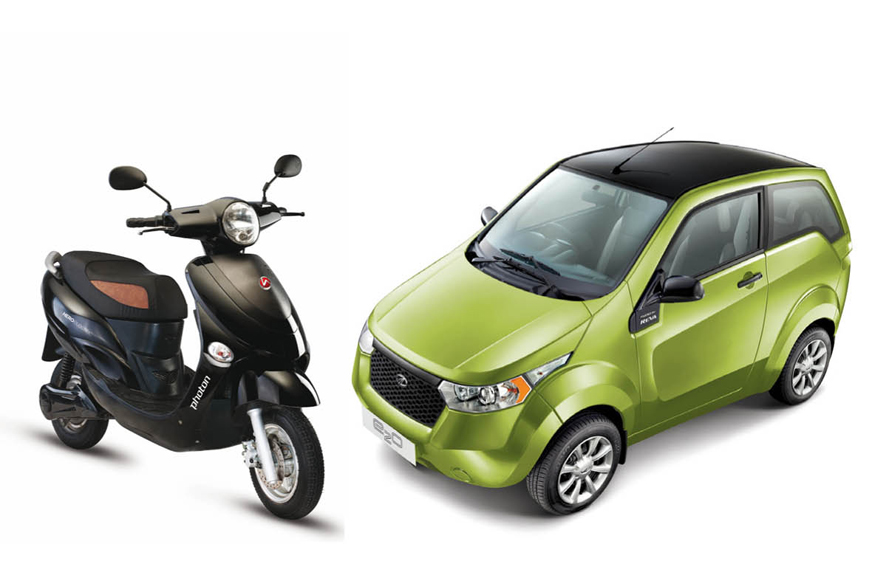 11th Jan 2019 7:00 am
Guidelines on retrofitment of electric and hybrid-electric kits on to vehicles, policy on charging infrastructure, among other steps taken for EV promotion.
In response to a question in the Rajya Sabha, the Ministry of Road Transport and Highways has listed out the steps taken by the government to promote the use of electric vehicles in the country.
In order to promote electric vehicles, the government had notified for retro-fitment of the hybrid electric system or electric kit to vehicles and has specified the type approval procedure of electric hybrid vehicles. In addition, to provide EVs with a distinct identification, the registration mark for battery operated vehicles is to be on a plate with green background.
To encourage the usage of electric two-wheelers of up to 4.0KW motor, the ministry has allow granting licence to age group of 16-18 years to drive gearless e-scooters and bikes.
When it comes to facilitating charging infrastructure, the Ministry of Power had issued a policy on charging infrastructure and has clarified that charging electric vehicles will be a service that does not amount to sale of electricity, which will enable stakeholders to set up the charging infra easily. In addition, the Ministry of Housing and Urban Affairs has made amendments in the Urban and Regional Development Plans Formulation and Implementation (URDPFI) guidelines to provide for electric vehicle charging stations in private and commercial buildings.
On the other hand, the Indian Space Research Organisation (ISRO) has commercialised the indigenously developed lithium-ion battery technology and has already selected 14 companies for transfer of technology, which will promote localisation of the technology, thus lowering the TCO for EVs.
The government's premier think-tank body, NITI Aayog, has taken an initiative to provide a Model Concessionaire Agreement (MCA) document for introducing electric-bus fleet in cities for public transportation on Public-Private Partnership (PPP) mode on operational expenditure (per km basis) model rather than paying the upfront capital cost. This move is said to enable manufacturers as service providers, thus leading to lower capital expenditure for the government.
Additionally, for promoting the adoption of electric mobility in the country, the government had launched the Phase-I of FAME India Scheme [Faster Adoption of Electric (& Hybrid) Vehicles in India] with effect from April 1, 2015. This was initially for a period of two years and has subsequently been extended till March 31, 2019. All electric and hybrid vehicles, including public transport, registered under the scheme are being incentivised under the demand-creation focus area of this scheme. The Phase-1 of FAME Scheme at present, which will be available up to March 31, 2019, is available for all registered electric vehicles with lithium-ion batteries.
On October 18, 2018 the Government released a notification granting an exemption for battery operated transport vehicles and transport vehicles running on ethanol and methanol fuels from the requirement of any permit.