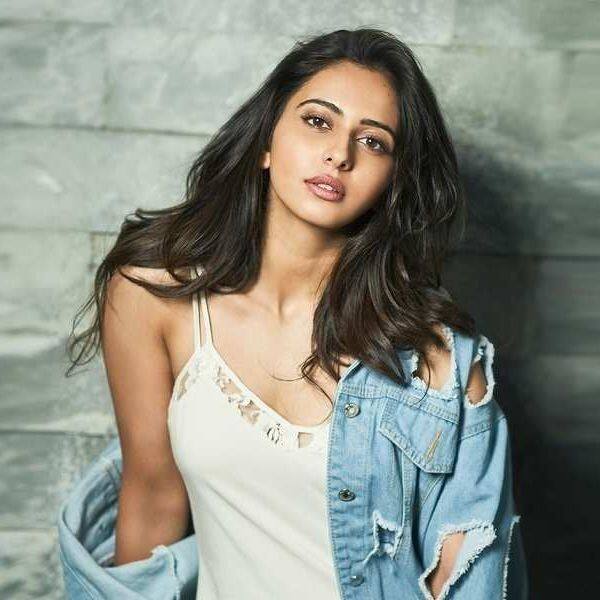 Everyone who has seen De De Pyaar De is raving about Rakul Preet Singh's performance. The young lady brought alive the role of the engineer-bartender Aisha to perfection. And she looked gorgeous in every frame. Rakul's Aisha was vivacious, full of life and equally fierce. While everyone expects magic from Ajay Devgn – Tabu's pair, it was this actress who emerged as the surprise package. People are curious to see what she will do next in Bollywood. Talking EXCLUSIVELY to BollywoodLife, Rakul Preet Singh said, "I am happy to see the response I am getting from the critics and public. I got a lot of compliments even after the special screening. The film has a fresh vibe about it, which is being liked immensely." Does she feel this will translate into more work for her in Bollywood? "I hope so," she says.
Well, Rakul Preet Singh reveals she liked the role immensely and took it up instantly. "When Luv (Ranjan) Sir read out the script and role, I made up my mind to do the film. He told me to take a day to think it over but I was sure. The script was fun and Aisha's role was a good one. She is present throughout the film and plays a pivotal part in what is happening in the story. It is rare to get such characters. I am happy with the response I am getting," she says.
When we tell her that many young actors would think twice before signing a film with Tabu and Ajay Devgn given how great they are as performers. "I was not apprehensive. Not at all. There is nothing great about working with actors who under perform. I always believe in working with the best as it motivates you. They are wonderful co-stars. I had a wonderful experience working with them," she says. Would she fall for an older man in real life? "I don't know. That situation has not come in my life. I feel age is just a number. What matters is the wavelength you share. I know friends who are happy in relationships despite age difference," she opines.
Lastly, we could not help but ask her about the raging nepotism debate. "Well, I feel it exists everywhere. My dad worked in the Army. If I wanted to follow his footsteps he would have surely done his best for me. I feel the same logic applies here. Of late, people like Ayushmann Khurrana, Taapsee Pannu, Rajkummar Rao are also shining. I feel talent is what matters at the end of the day," she signs off!