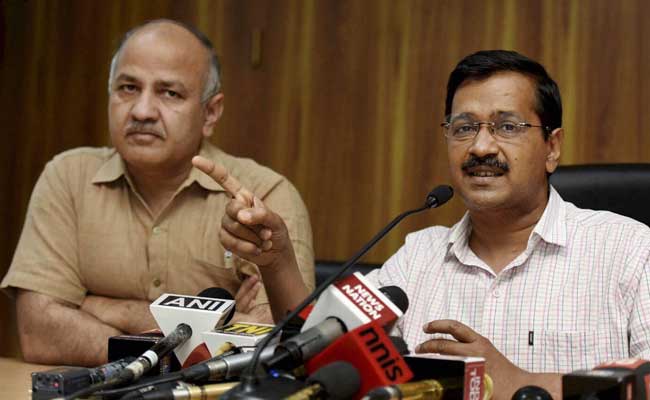 New Delhi:
A day ahead of US President Donald Trump's visit, the US embassy indicated that Delhi Chief Minister Arvind Kejriwal and his Deputy Manish Sisodia were dropped from a school event to be attended by the US First Lady as that they did not wish to politicise the event.
"While the US embassy had no objection to the presence of the Chief Minister and the Deputy Chief Minister, we appreciate their recognition that this is not a political event and that it is best to ensure that the focus is on education, the school, and the students," said a US Embassy spokesperson.
The US First Lady Melania Trump was expected to watch a "happiness class" at a Delhi government school during their two-day visit that begins tomorrow.